ImagenAI requires an Internet connection to work, although this error might also happen if your clock is not automatically synced.
The solutions mentioned here will make sure that your clock is set on automatic time and if that is not the case, make sure that your internet connection is working properly, and that an app or service is not blocking ImagenAI.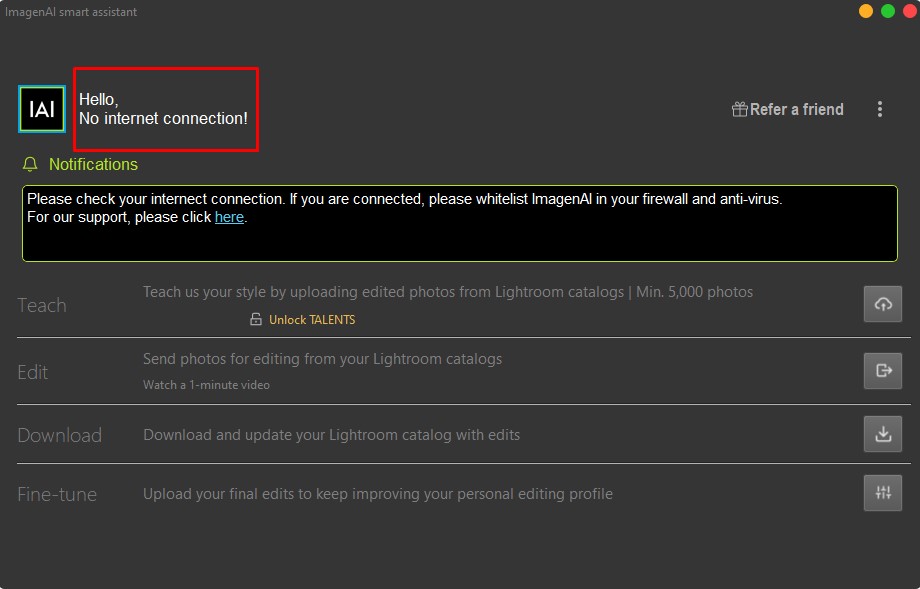 Solution #1:
Go to your "Time settings" and ensure that the clock settings are set to automatic.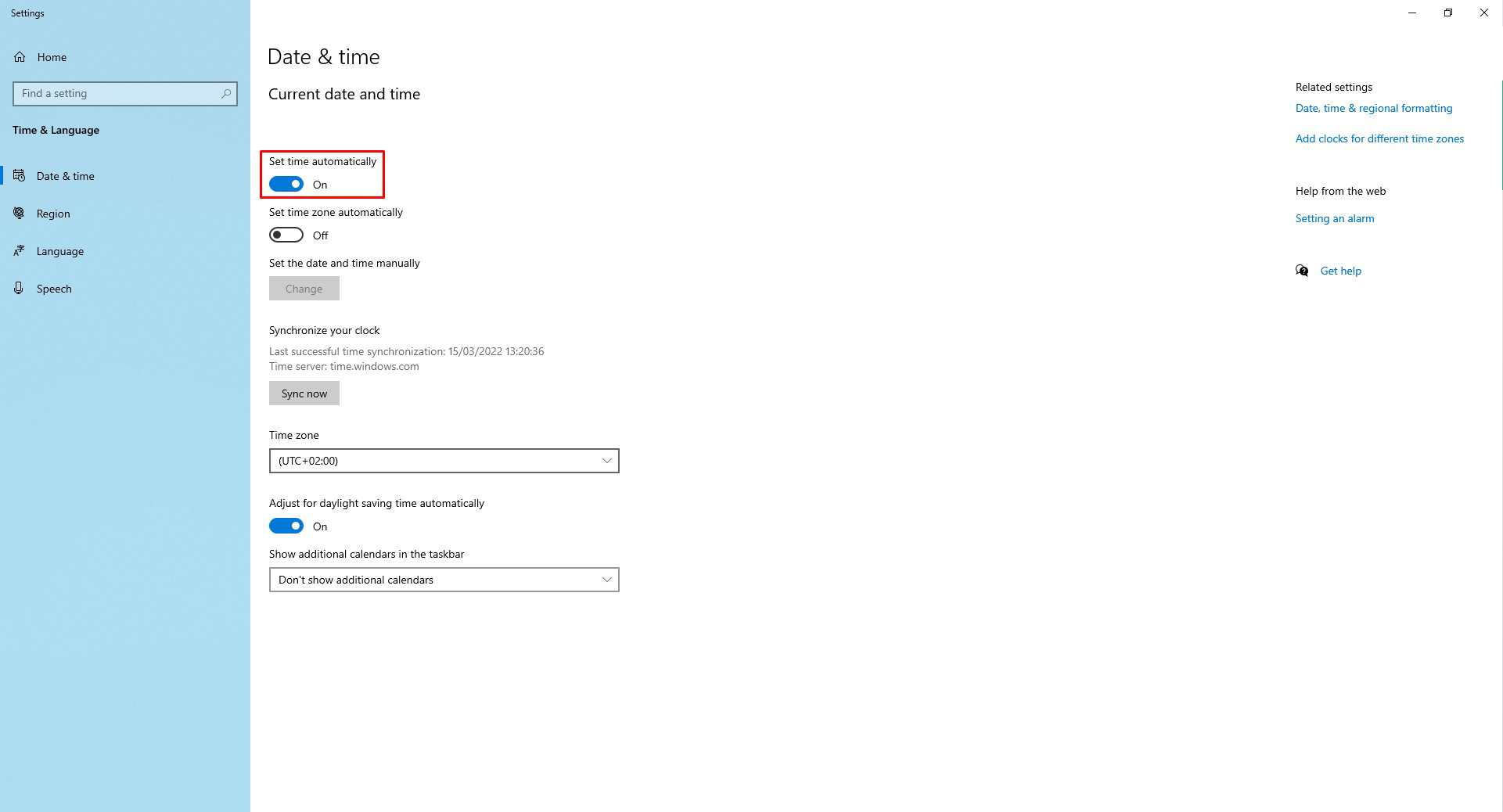 Automatic date and time on Windows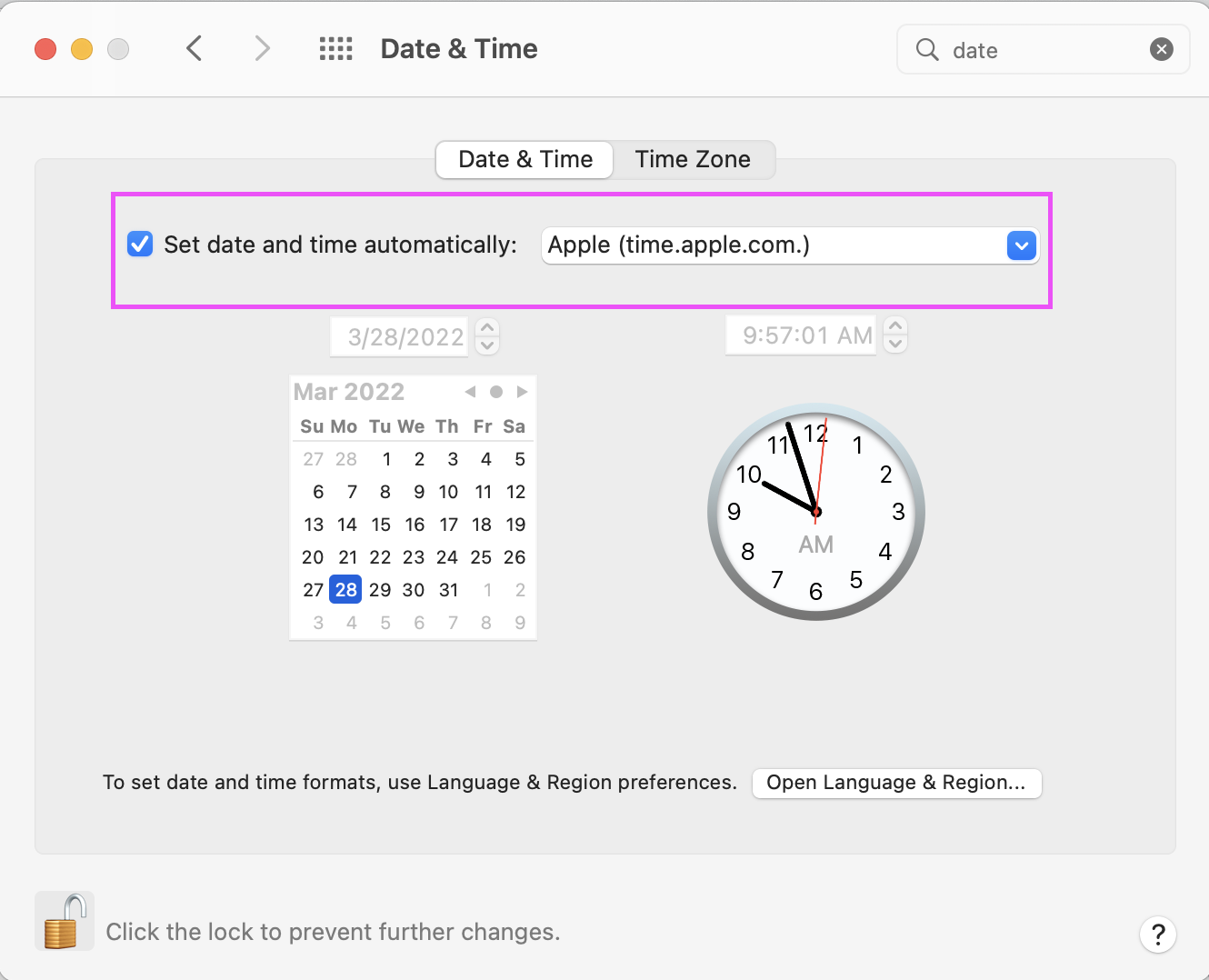 Automatic date and time on Mac
Solution #2:
Check your internet connection and make sure that everything is working correctly.
If you are on a WiFi network, ensure that it does not have restrictions.
Try changing your WiFi network and try again.
Solution #3:
If you have a firewall, add ImagenAI to your Allowed apps.
Select the Start menu, type Allow an app through Windows Firewall, and select it from the list of results.

Select Change settings. You might be asked for an administrator password or to confirm your choice.

To add an app, select the check box next to the app, or select Allow another app and enter the path for the ImagenAI app, then select OK.

Then select OK.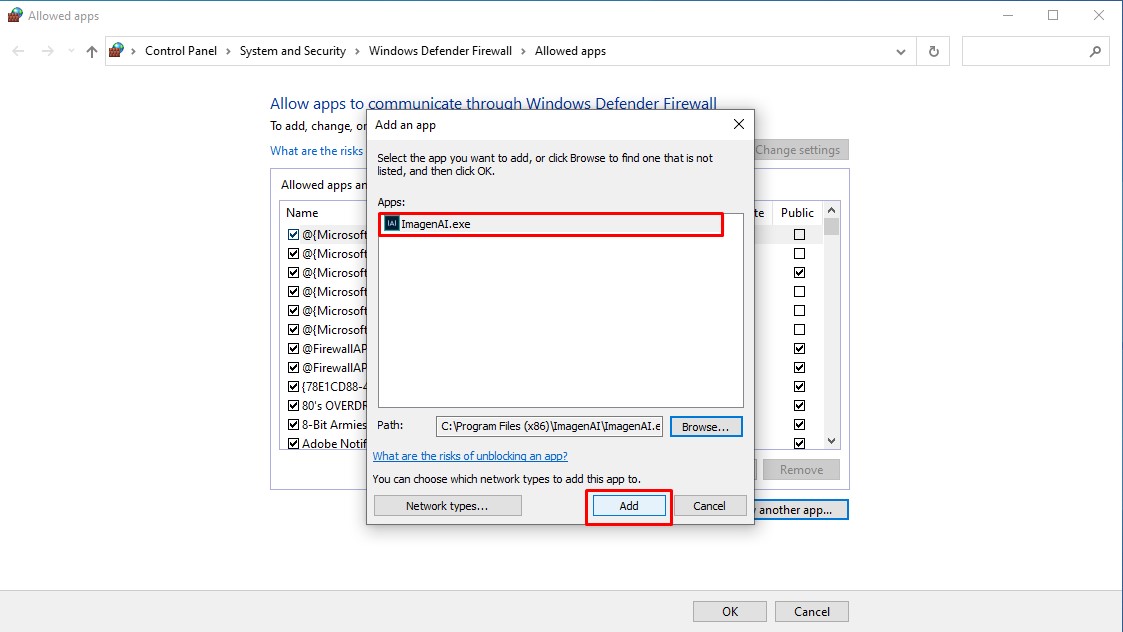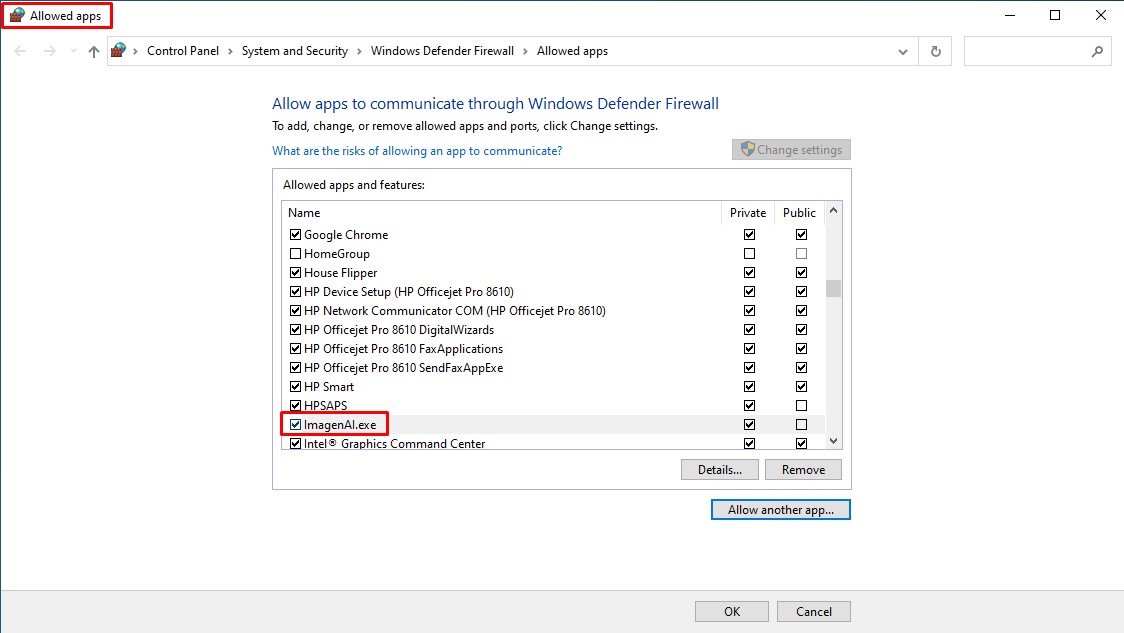 Solution #4:
Some Antiviruses will block ImagenAI. Please allow ImagenAI in your Antivirus software.
Solution #5:
VPN networks also might not allow a connection to ImagenAI.
If you work with a VPN connection, make an exception for ImagenAI or use your regular internet connection.