A Creator AI profile is a unique AI profile that is created by learning the way a photographer edits their photos using previously edited projects.
ImagenAI's Creator AI profiles are better and smarter than presets because they will analyze and edit each photo individually.
ImagenAI Creator AI profiles edit like you because it learns from you.
Creator AI profile requirements

To build your Creator profile, you must have these:
A minimum of 5,000 images edited in Lightroom Classic with one or more catalogs.

The original photos or Smart Previews of the images.
Notes: Large Lightroom Classic catalogs greater than 1.5GB may take long time to load, especially if they are located on an external drive.
ImagenAI support for Lightroom Classic edits
ImagenAI fully supports learning how you adjust these sliders/Develop module panels:
White Balance
a) Temperature


b) Tint

Tone
a) Exposure
b) Contrast
c) Highlights
d) Shadows
e) Whites


f) Blacks

Presence
a) Clarity
b) Vibrance
c) Saturation
d) Texture


e) Dehaze

Colors - Complete HSL
a) Hue
b) Saturation


c) Luminance
Cropping and straightening are supported but are not learned per user.


Can I create multiple editing AI profiles?
Yes, you can. There are a couple of reasons for creating multiple editing profiles.

1) If you use a different style in your outdoors and indoors edit, it is recommended to use two different profiles.
2) If you have a color profile and you want a black and white profile as well.
3) If you have more than one style that you usually use.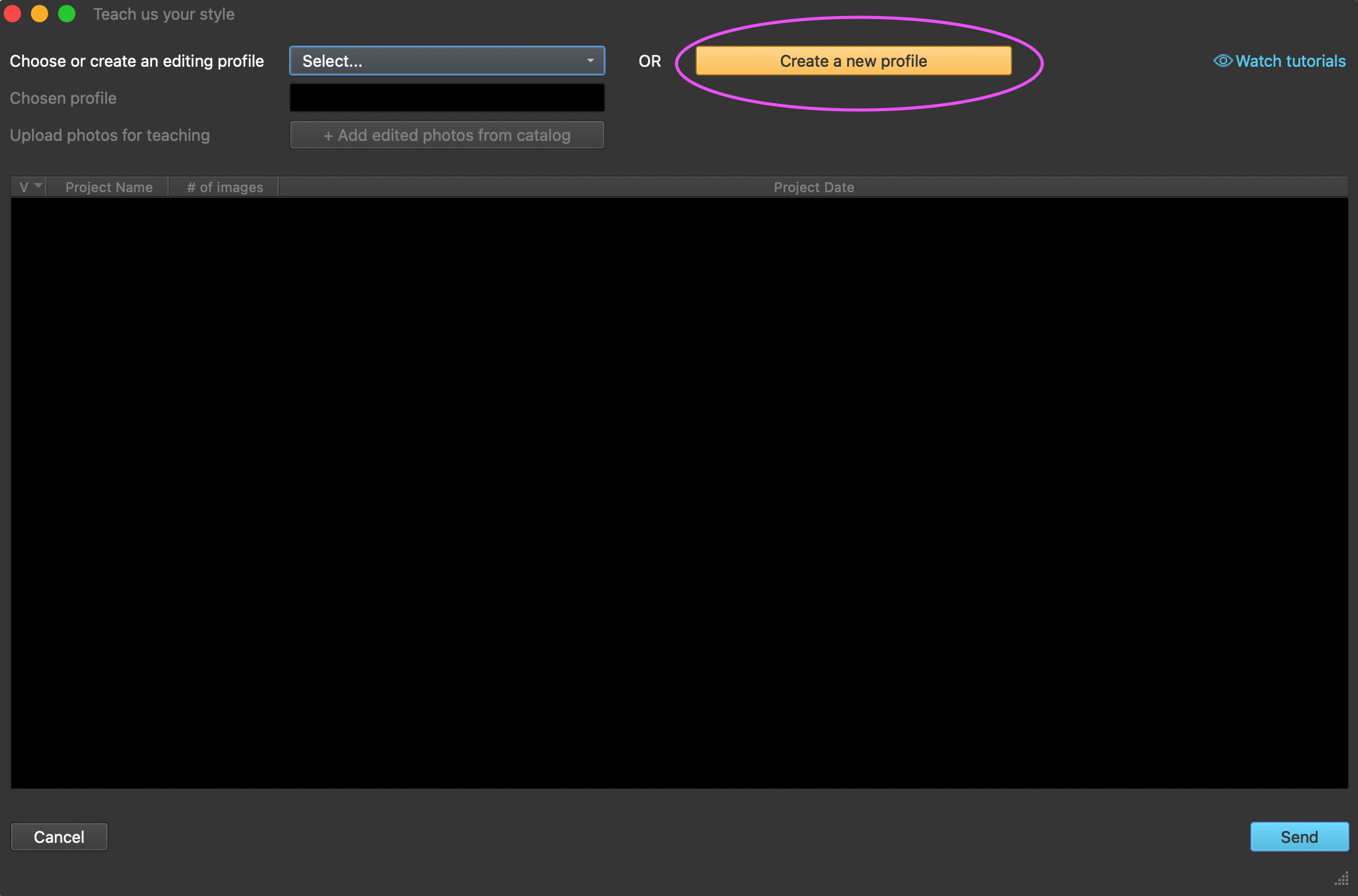 Can I build a creator AI profile with exported JPEGs?
No. ImagenAI learns how you edit your images based on how you adjust Lightroom settings and sliders.
When importing exported JPEGs into Lightroom, all image settings and sliders will be on "0".
Therefore, ImagenAI will treat those images as unedited images and is unable to learn from these types of images.