We believe that getting a recommendation from a friend or a colleague you trust is the best recommendation. We invite you to spread the word about Imagen and get bonuses for referrals for both yourself and your friend/colleague.
Referrals are the best compliment.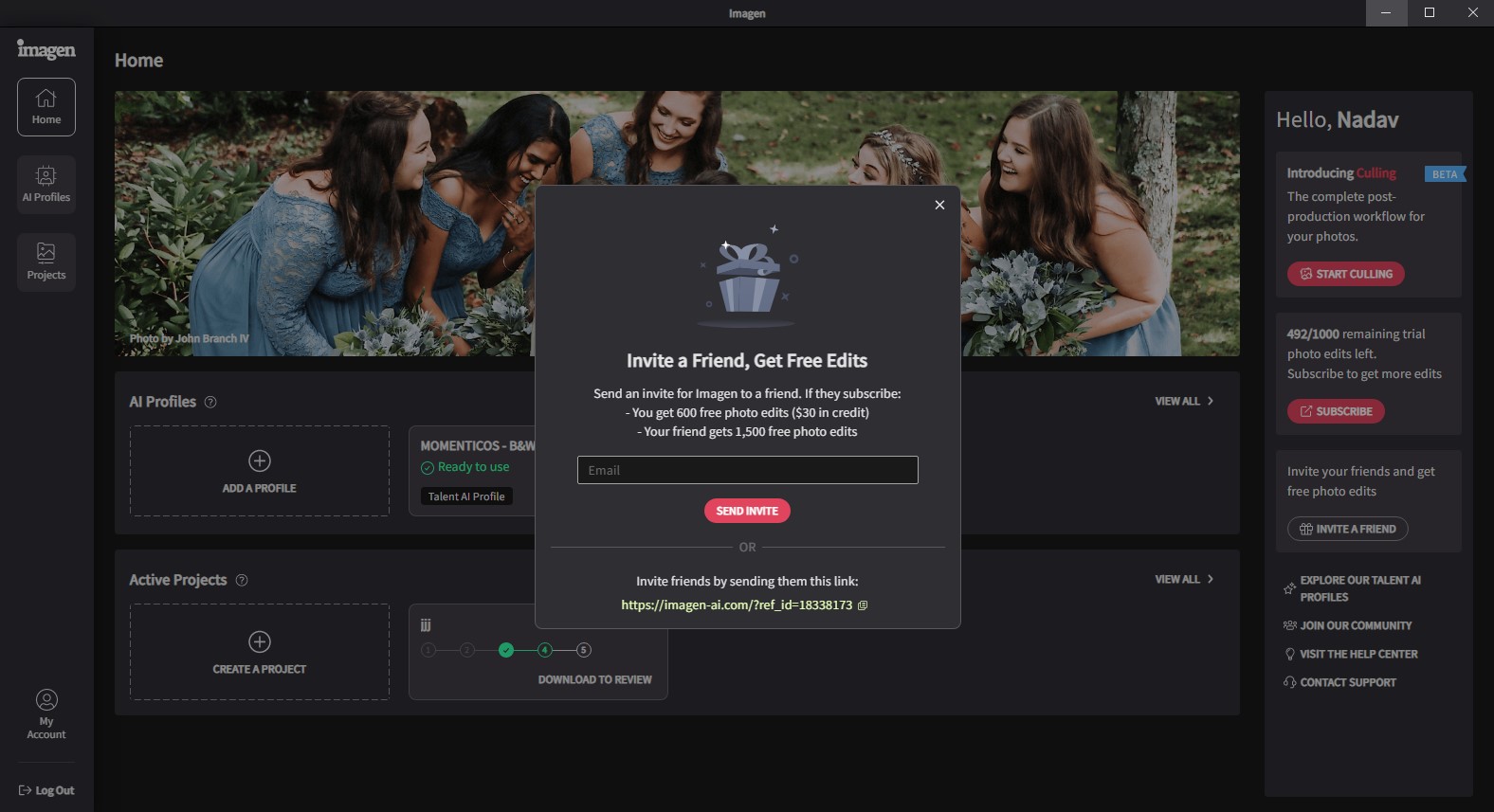 Referrals bonuses
When a photographer uses a referral link to sign up to Imagen, they automatically get extra 500 free trial images (worth $25), meaning that instead of the usual 1000 free trial edits, they will have 1500 free trial images.
If and when that photographer subscribes to Imagen, the referrer will automatically get a $30 credit bonus to their account.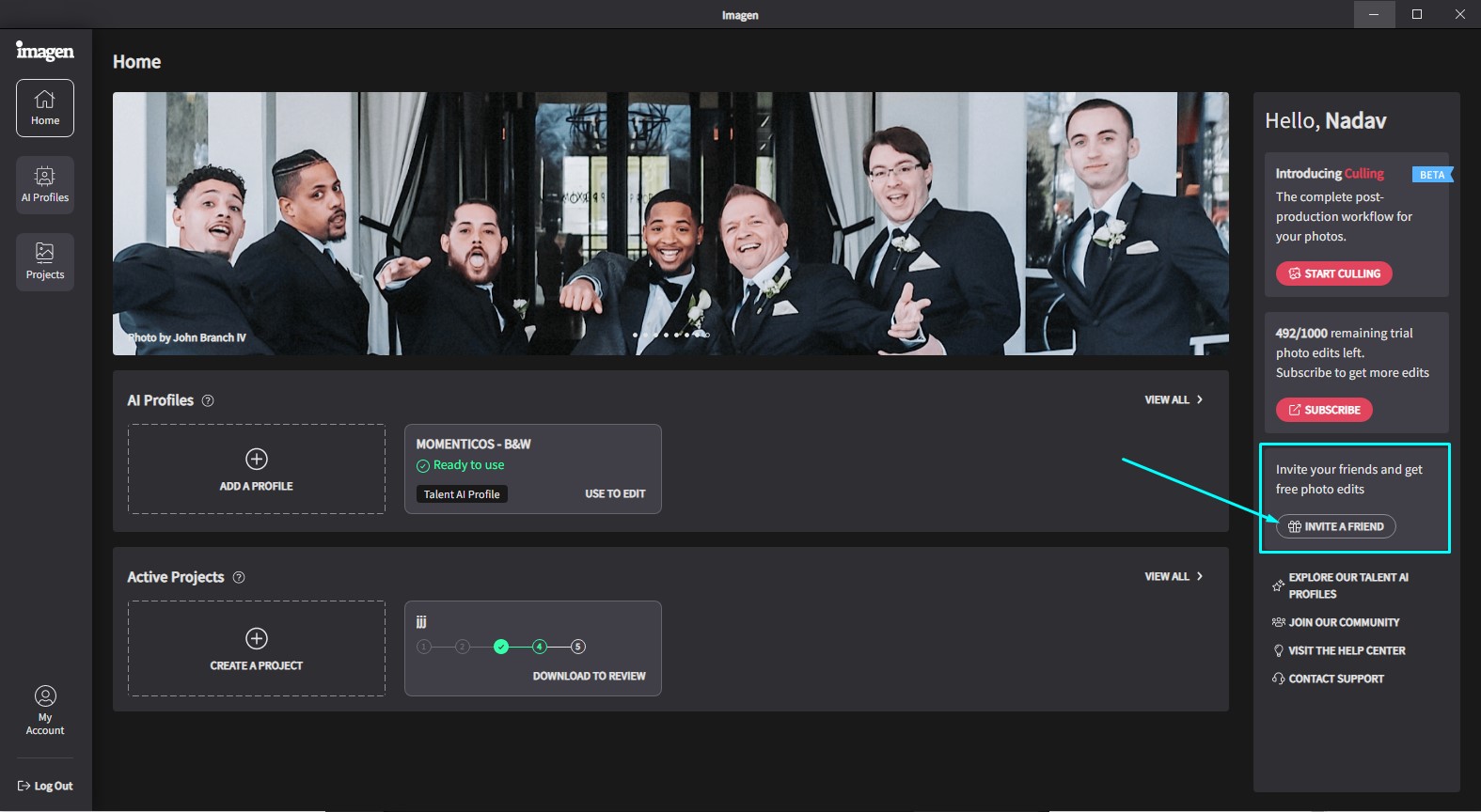 How it works
Each photographer has a unique referral link to be shared with friends and colleagues.
Using Imagen, you can easily share your link with an email, or you can share the link in private messages and emails or on social media (Facebook, YouTube, Instagram, LinkedIn, etc.)
How to use the link?
All you have to do is sign up to Imagen using the referral link. That link is associated with the photographer who shared it and automatically credited upon use.
Referred by a Friend
If you were referred by a friend and did not receive the 500 free edits please contact support and mention your friend's name and email.