First, Sign up, Download, Install the Imagen app and log in.
To begin editing with Imagen, you must have an AI profile connected to your account.
On the main screen of Imagen, click on the "Add a profile" button and select between building your own unique Creator AI Profile or one of our ready-to-use Talent AI Profiles.

Please read this article to learn how to upload your images: How to upload a project?
Starting with a Talent AI Profile
This is the fastest way to begin editing your photos with Imagen.
Choose the Talent AI Profile you like best, and add it to your AI Profiles list.
Learn how to easily do it in this article: How to add a Talent profile
Once added, you can immediately send your photos for editing with your selected Talent AI Profile.
Talents page, Adding Talents AI Profile to your account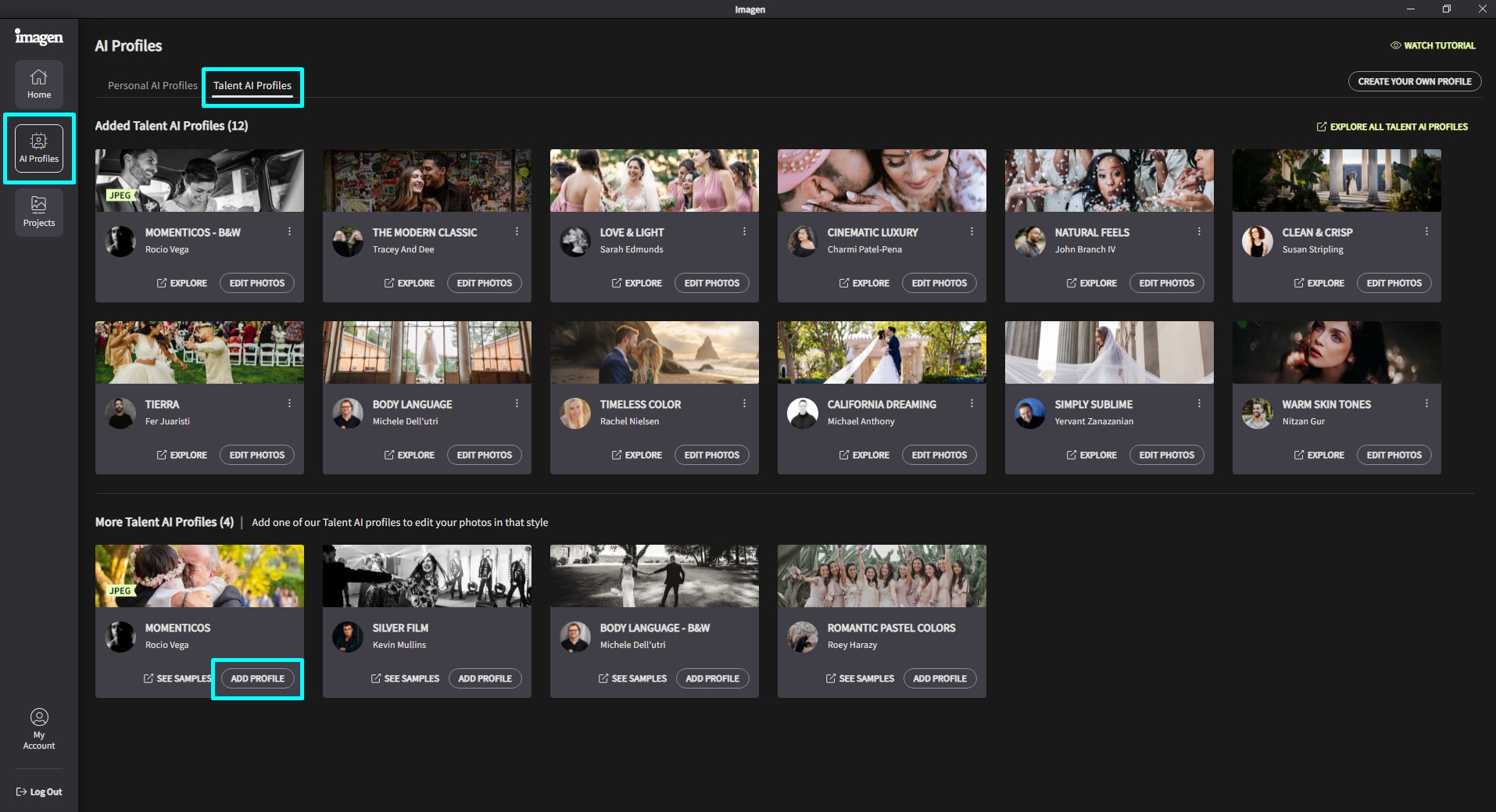 Starting with a Personal AI Profile
To build an AI profile that will learn your unique editing style, Imagen needs a minimum of 3,000 previously edited photos sent to us using the "Build profile" button that you can find next to your Personal AI profile name on the "Home" and "AI profiles" pages.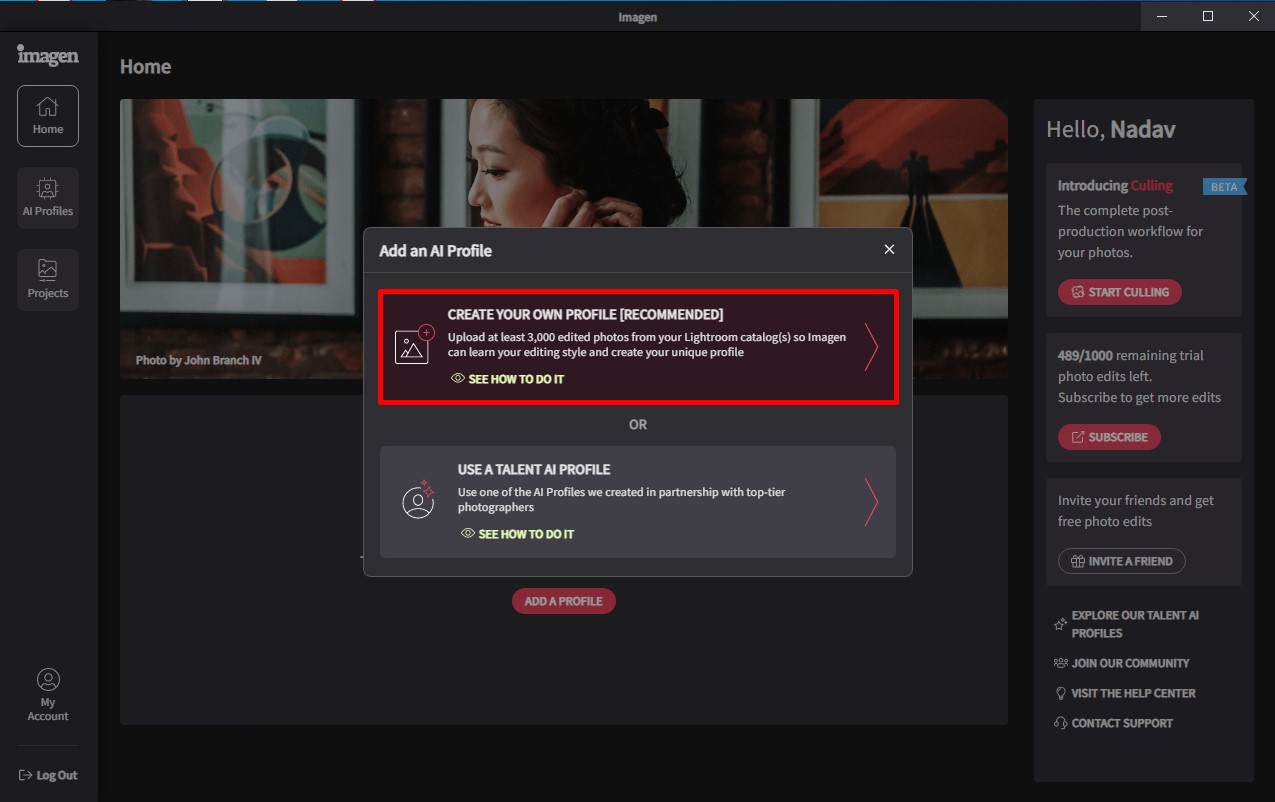 Read this article to learn the minimum requirements to create a Personal AI Profile and more relevant information.
Read this article to learn how to arrange your Lightroom Classic catalogs, and how to make good selections to create a great Personal AI profile.
After uploading more than 3,000 photos for Imagen to learn your editing style, the next step is to send the profile for creation by clicking on the "Create Profile" button that will appear next to your profile name either on the Home or AI Profiles page.
After clicking that button, what we call "the training process" begins.
This process can take up to 24 hours.
You will receive an email when your profile is ready.
Sending a project for editing with your Personal AI Profile
When your Personal AI profile is ready, you can start editing projects with your unique AI profile.
After you finish uploading your project, Imagen starts editing your photos.
The number of photos uploaded to the project will determine how fast you will get your edit back.
Imagen edits fast, with speeds of 0.33 seconds per photo, meaning that a 1000 photos project will take just over 5 minutes to complete (selecting straightening and cropping will double the turnaround time).

Creating a project from the home page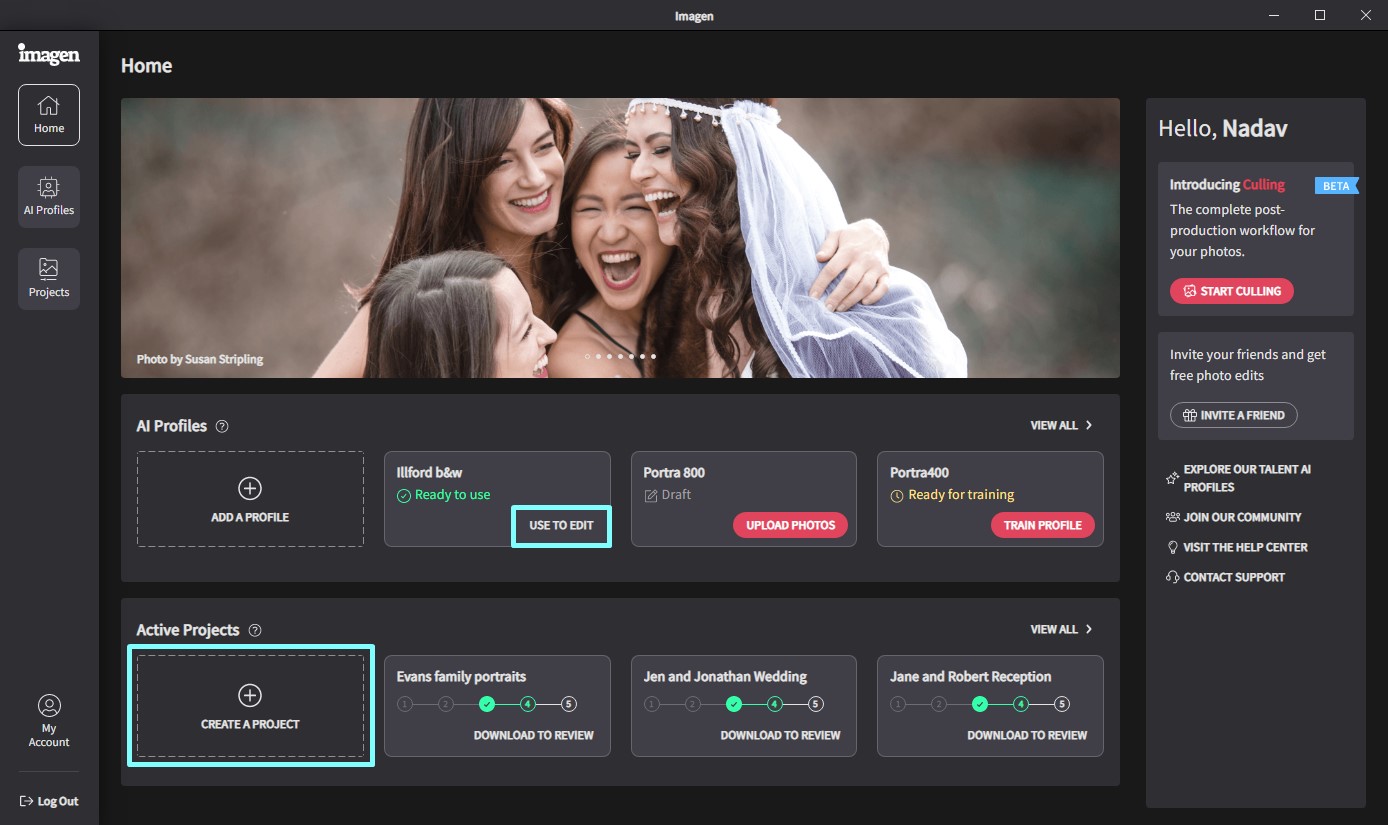 Creating a project from the Projects page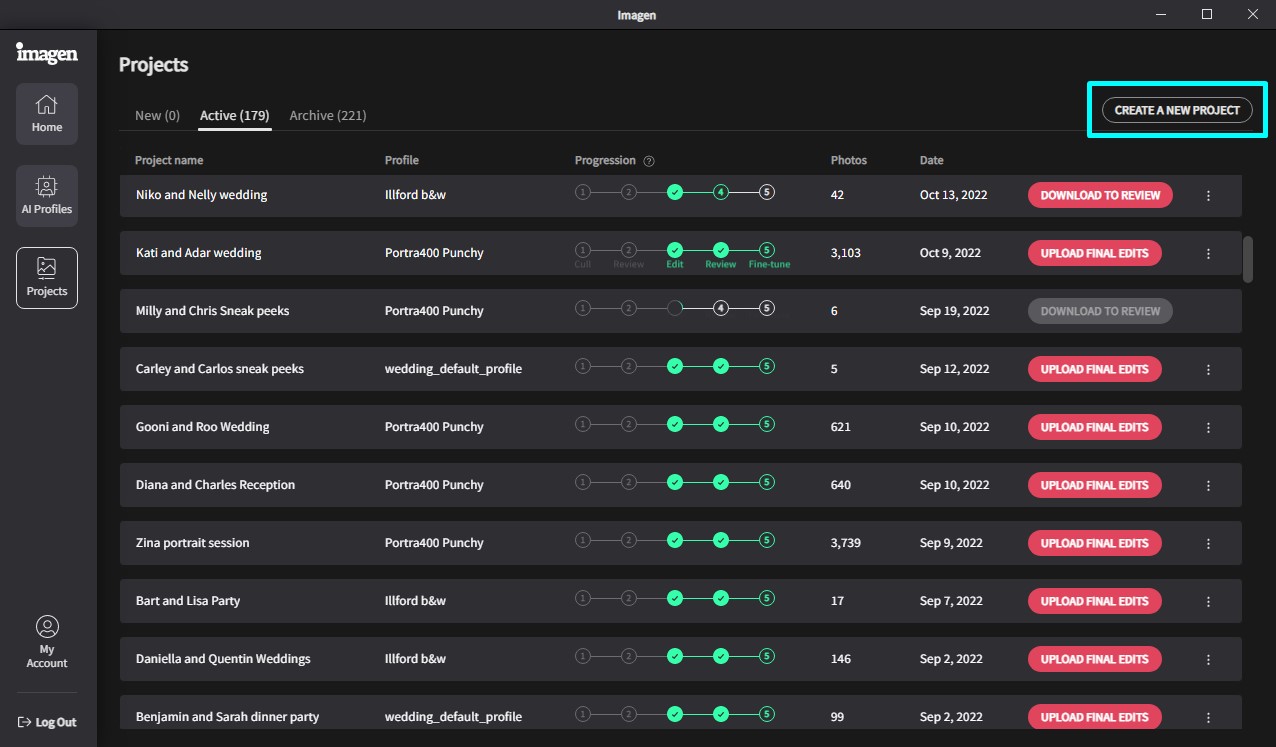 Downloading the edits
When the edits are available for download, the "Download to review" button will appear next to your project name, either on the Home or Projects page.
Downloading a project from the home page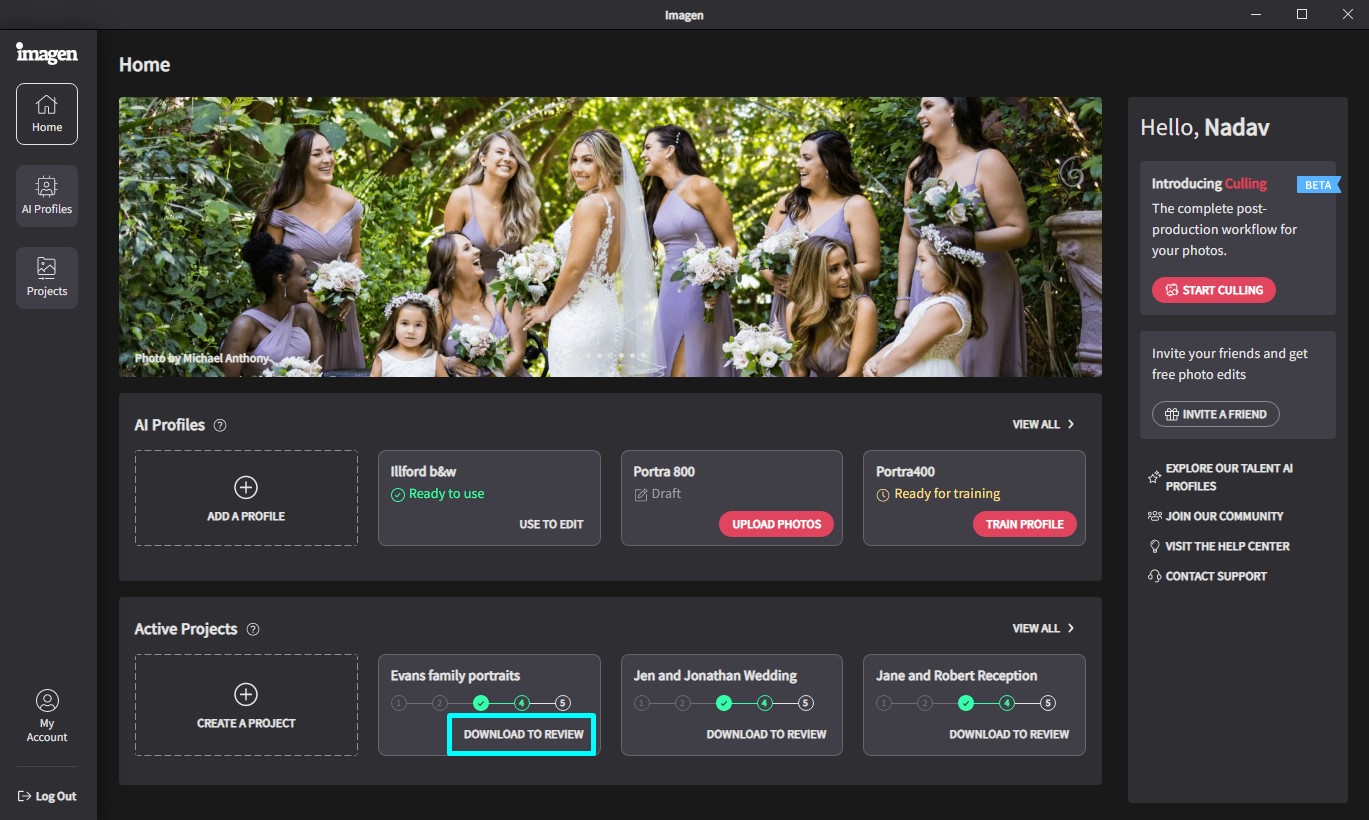 Downloading a project from the Projects page

Click the button to begin the fast download process.
As long as you did not move your Lightroom Classic catalog and photos from the location they've been uploaded from, Imagen will load the relevant Lightroom catalog automatically. You can download the edit and open your Lightroom Classic catalog with two clicks.
Please read this article to learn how to download your images: Downloading a Project