Apple has a security feature that ensures third-party applications protect your data. All this means is that you have to manually grant access to your apps in order to let them work with your files. If your security permissions require manually granting Imagen access to your files, please follow these instructions.
Grant Access from within Imagen
When creating an AI profile, or preparing a new project to edit, Imagen will need access to the folder(s) where your catalogs live.
In doing so, it will request permissions that you can quickly grant from within the Imagen app.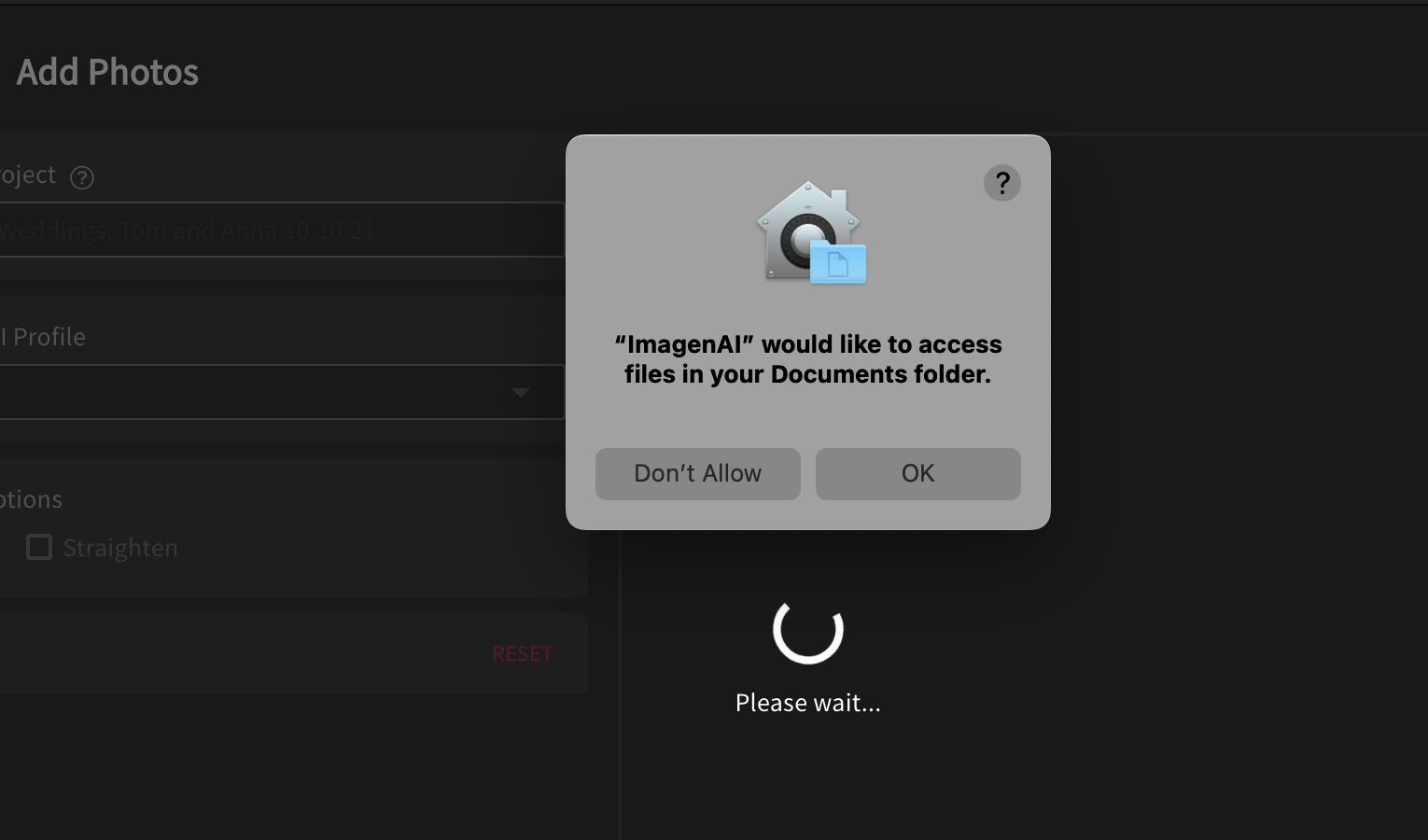 Simply click OK and the necessary permissions will be set in System Preferences.
Grant Access in System Preferences
If you accidentally clicked Don't Allow when prompted within the Imagen app, then you can manually provide permissions within System Preferences.
System Preferences >> Security & Privacy >> Privacy >> Files and Folders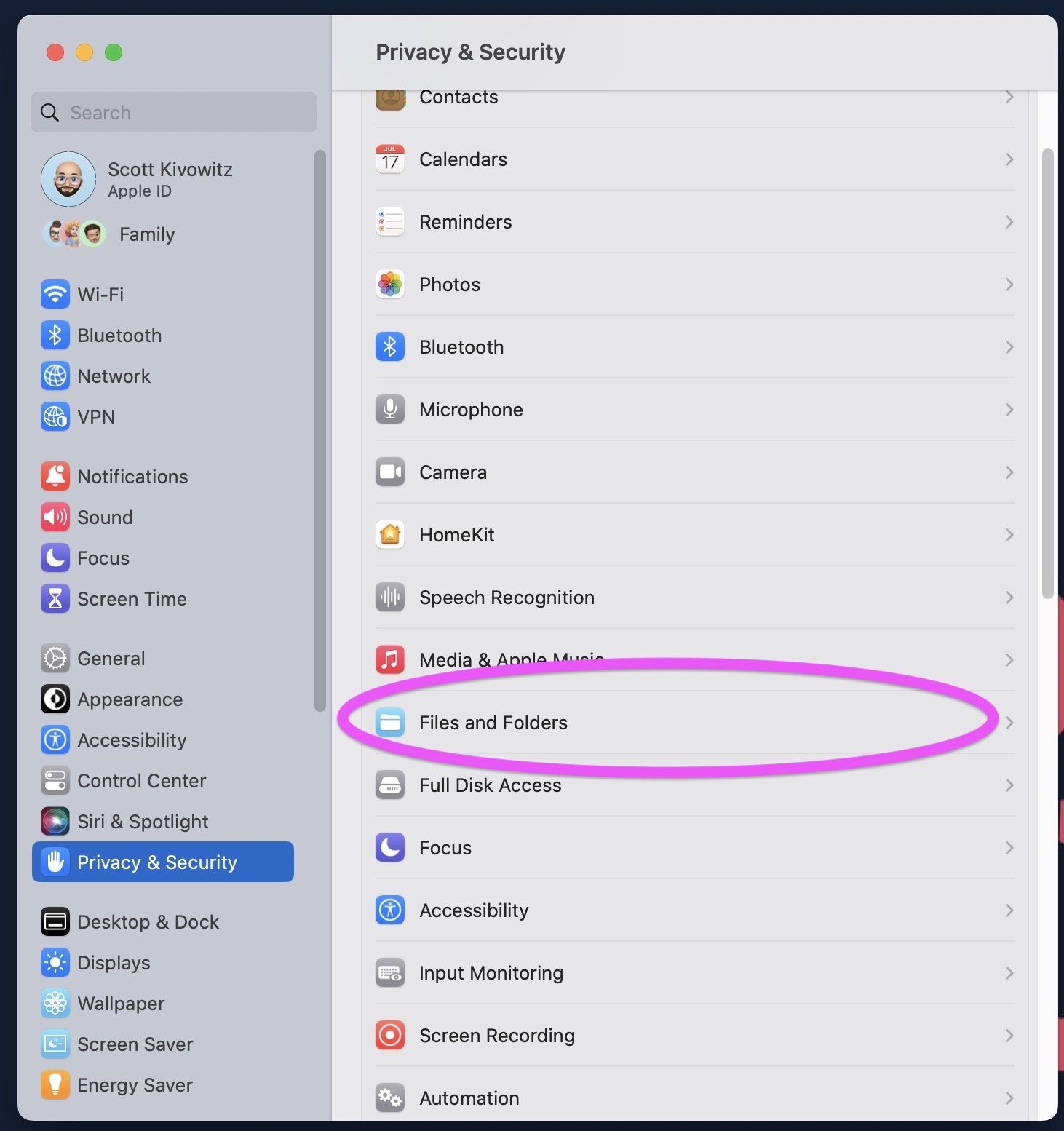 You will need to unlock the screen before making any changes.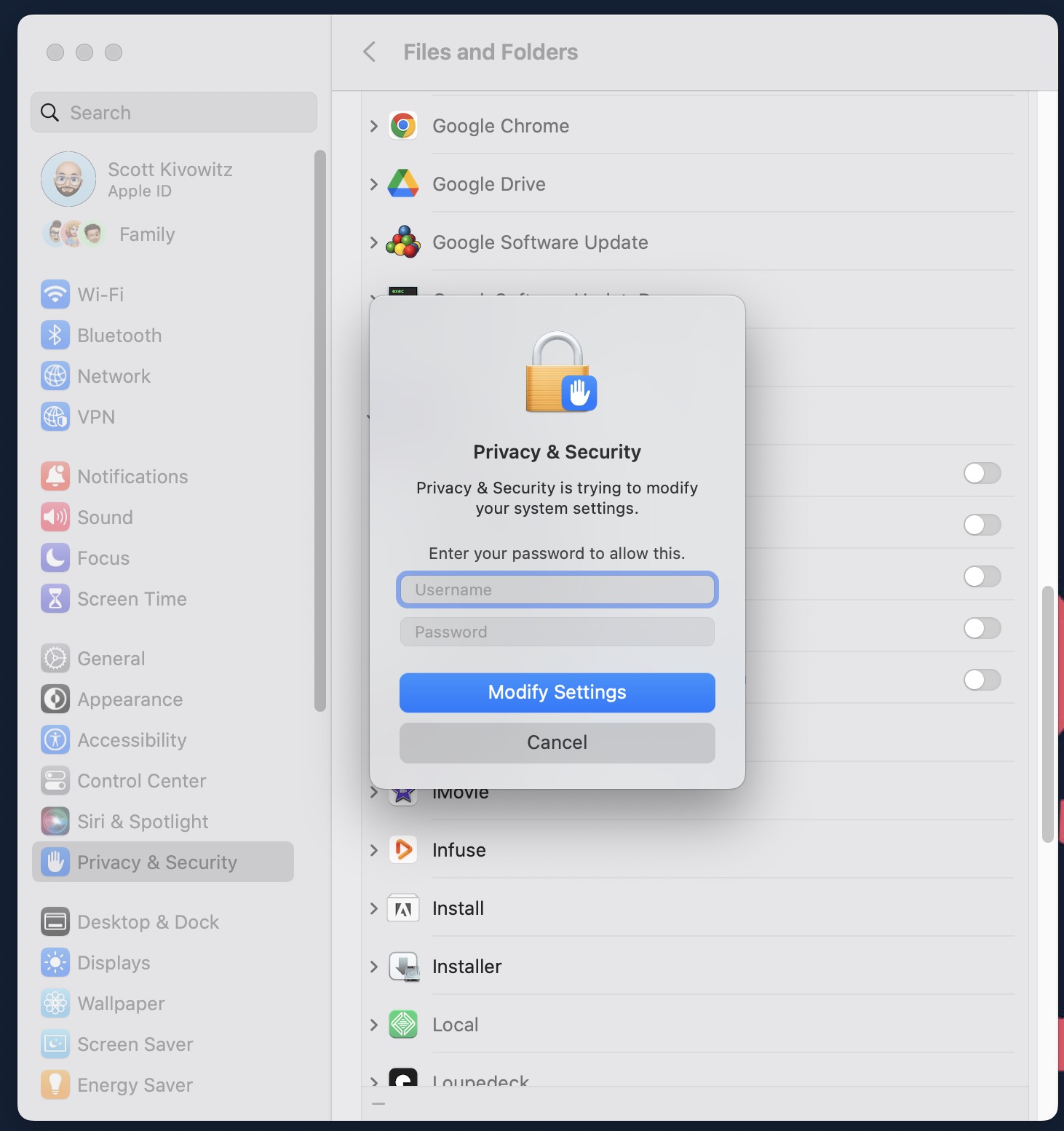 From this screen, you can either drag and drop the Imagen app or click the + button and browse for the app.